WELCOME TO THE UKRAINIAN IRON CHEF WEBSITE!

Passion
Passion is when you put more energy into something than is required to do it. It is more than just enthusiasm or excitement, passion is ambition that is materialized into action to put as much heart, mind, body and soul into something as is possible.

---
Celebrating Ukrainian Easter 2016
---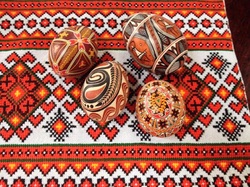 Orthodox Easter Day in Ukraine
Easter Day is a public holiday across Ukraine and celebrates Jesus' resurrection from death, as told in the Christian bible. Ukraine's Easter holiday follows the Orthodox Easter date, which is often different from the Easter date determined by other Christian churches.
Easter Sunday celebrates the Christian belief of Jesus' resurrection.



​What Do People Do?
Easter is known as Velykden (The Great Day) and is a day off work in Ukraine. Special Easter services are held in churches and many families celebrate the day with a special Easter meal. Easter meals often include the Paskha (a type of Easter bread) and an egg painted in red.
An Easter basket is filled with pysanky (decorated eggs) and blessed early on Easter Day in many homes. There are various Easter games, including one called "Knocking". This game involves 2 players who have 1 egg each and try to knock each other's eggs. The first one to have their egg broken loses the game.

Public Life
Easter Day is a national public holiday in Ukraine so many shops, museums, and libraries, as well as government offices and educational institutions are closed. The Monday after Easter Sunday is a public holiday, so people can have a day off work and school. This rule applies to all public holidays that fall on a Sunday in Ukraine.

Background
Ukraine's Easter holiday follows the Easter dates set by the Orthodox Christian Church. Many Orthodox churches base their Easter date on the Julian calendar, which differs from the Gregorian calendar that is used by many western countries. Therefore the Orthodox Easter period often occurs later than the Easter period that falls after the time of the March equinox.

Symbols
The pysanky (decorated raw eggs) are part of the Easter Day celebrations in the Ukraine. The names and meanings of the pysanky designs vary across regions. According to one superstition, pysanky were meant to protect homes from evil spirits and misfortune.
---
---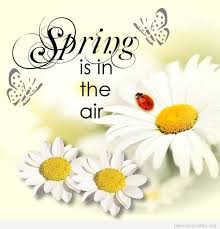 When is First Day of Spring 2016?

The first day of spring 2016 will begin on 20th of March 2016, Sunday at 4.31 hours according to UTC timings. We have shared in this post timings and date according to various time zones when the spring equinox 2016 will happen. While this day will be the vernal equinox in the Northern Hemisphere, it will mark the first day of autumn in the Southern Hemisphere of the earth. The spring will be lasting for 92 days, 18 hours and 32 minutes this here in the Northern Hemisphere. It is also called the spring equinox or March equinox or vernal equinox 2016. According to the astronomical terms, the first day of spring 2016 falls on 19th of March. Spring is the transitional season between winter and summer and an epitome of rejuvenation, renewal and reproduction. Read on further for some well known facts and figures on Spring equinox.
The spring season is largely associated with the local climate, rituals and celebrations. Astronomically, the axis of our planet increases its bend towards the Sun and hence the daylight duration rapidly grows in whatever hemisphere the spring equinox is happening. The shift in the seasons changes from cold to warmer and hence naturally causes re-growth of flora & fauna and decline of snow and frosts. The spring equinox also sometimes lead to unstable climate due to floods caused by melting snows from mountains, warm rains and occasional chilled winds from polar sides of earth.
---
---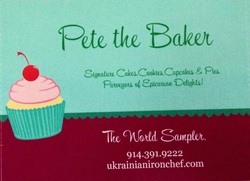 INTRODUCING OUR SISTER SITE
"Pete the Baker"L-O-V-E
doesn't stop with his enticing cuisine, Pete has always had a perchant for baking... Now he wishes to share it with everyone else, not only by baking for the holidays or his parties, but by also making his "Sweets" available by order to all, to share and enjoy with their friends and family...
Please visit Pete-The-Baker.com, enjoy the gallery and place your order today!
For your convenience you can click on the buttons below:
---