WELCOME TO THE UKRAINIAN IRON CHEF WEBSITE!

Passion
Passion is when you put more energy into something than is required to do it. It is more than just enthusiasm or excitement, passion is ambition that is materialized into action to put as much heart, mind, body and soul into something as is possible.


---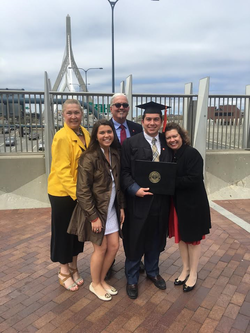 Congratulations to our son Adrian! So proud of you and your accomplishments! A Northeastern graduate and Civil Engineer.

Love you great job!
---
---
let's GRILL!

---
Summer:

Summer, you are…
Salty drinks served with limes and laughter, lots.
Scratchy voices cheering for favorite baseball teams.
A lighter load, a brighter smile and a reminder to cherish each day.
You are lemonade stands, fireflies and mosquito bites.
You are ripe tomatoes, berries at their peak. Zinnias. Geraniums.
You are the smoke wafting through the backyard as the grill heats up and the happy laughter that lingers around the patio table at twilight.
You are the Ice Cream Man, bicycle bells, fireworks.
You are road trips and staying up late, and eating dessert first.
You are the lawn mower, humming in the distance on a Saturday morning. Steam rising up from the pavement after it rains.
You are soggy beach towels draped in strange places, extra laundry and dirty dishes piled sky high in the kitchen sink, which is fine with us, because…
You are extra time with children in the house, under foot. You are an opportunity to say YES without hesitation and be present during these longer days which, somehow, fly by quicker than the rest.
You are all the things that revive us after a chaotic spring, and your memories are what sustain us all year long.
You're only just arriving, and already, we imagine you gone.

Welcome back!


Pair your favorite foods with an ice cold Beer, chilled Chardonnay, a special Merlot or a thirst quenching Ice Tea!

But always drink responsibly! -Pete-
---
PETE'S FEATURED RECIPE OF THE SUMMER - GRILLED PEACHES
GRAB SOME FRESH PEACHES, HONEY AND BLU CHEESE FROM YOUR LOCAL MARKET AND GET GOING....



CLICK ON THE PICTURE FOR RECIPE
---
---
SET THE TABLE... LIGHT THE GRILL... AND MANGIA! MANGIA!
SEAFOOD
MEATS
SUMMER SALADS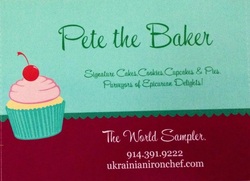 ​
INTRODUCING OUR SISTER SITE
"Pete the Baker"L-O-V-E
doesn't stop with his enticing cuisine, Pete has always had a perchant for baking... Now he wishes to share it with everyone else, not only by baking for the holidays or his parties, but by also making his "Sweets" available by order to all, to share and enjoy with their friends and family...
Please visit
Pete-The-Baker.com
, enjoy the gallery and place your order today!
For your convenience you can click on the buttons below.
---